Being a Cuban chef means cooking vibrant food bursting with flavour. We're talking Paella de Cuba, Beef Ropa Vieja and Chilli Plantano. And that's just the start. Becoming a Cuban chef with Revolución de Cuba can take you on a thrilling ride. So if you've got a pinch of passion, a drop of drive and a dash of creativity, you could be our next Cuban chef and a key member of La Familia.
Want to learn more? Here are eight reasons why you should become a Cuban chef with us.
1. You can feed your passion
Passionate about food, and Cuban cuisine in particular? If so, what could be better than dedicating yourself to your craft? Feeding your flair and talent is the perfect way to enjoy yourself at work. Doing something creative that you love every day – it doesn't get any better than that.
2. It's a rewarding experience
If you have a desire to create enticing food and make people happy in the process, becoming a Cuban chef is the way to go. You'll see the smiles and happiness your food brings to our customers every day.
Whether it's a fiesta, celebracion or just an excuse to be out on a Tuesday, people love dining out.
It's a chance to connect with friends and family, and you can make the experience all the better by cooking up a feast of sizzling Cuban cuisine and delicious dishes which are the centrepiece of the event. Cuban food is all about fun, happiness and flavour. For our customers and our chefs.
3. Every day is exciting
There's rarely a dull moment in a Cuban kitchen. When you're creating beautiful dishes packed with fabulous flavour to wow your guests, being a Cuban chef is incredibly exciting. No two days are ever the same, and the challenge of working in a fast-paced environment is a real thrill.
4. You can build a career with us
Ready to progress your career as a chef? Training as a Cuban chef with us is a wonderful step on your career path. Not only do you get to work in our exhilarating, fun and fast-paced kitchens creating our beautiful food, we always make sure we reward our amazing and passionate staff. That means there are plenty of opportunities to climb the career ladder with us.
5. You'll enjoy flexible hours
Want to help start the party in the evening? Keen to add a little flavour to lunchtimes? Being a chef in one of our Cuban kitchens is flexible in terms of hours and rotas. We want our chefs to perform at their best, and a proper work-life balance is really important to this.
6. We're a sociable bunch
Being a chef is super social. You will make friends for life, in and out of the kitchen. Our Cuban family thrives on bringing the happiness and vibes for our customers as well as enjoying them together. Being a Cuban chef means you can create the party AND enjoy it too.
7. You'll learn new skills
Want to learn the authentic way to roll a burrito? Excited about putting a Cuban spin on a classic paella? Or you just can't wait to dust some churros? We provide full training on all areas of authentic Cuban cooking and cuisine.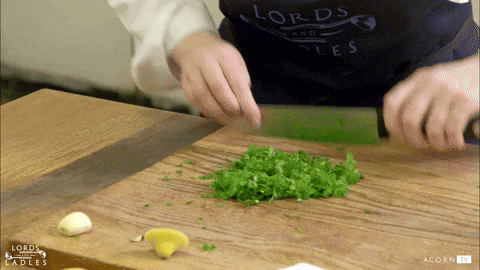 8. It's perfect timing
Party time is now. People are back socialising, reconnecting and doing what they love – eating, drinking and being happy. It's the perfect time to start your journey as a Cuban chef and help bring that happiness every day.
Becoming a Cuban chef with Revolución de Cuba
You can jump aboard this thrilling ride when you apply for a Cuban chef job with us. Our pulsating Revolución de Cuba restaurants rank among the most exhilarating bars in the country, where you can truly delve into the bursting flavours and vibrant traditions of Cuban culture.
We have an array of locations right across the UK, giving you the opportunity to live and work in a whole host of different places. You'll benefit from guaranteed hours contracts to employee benefits including high street discounts and a 50% discount card you can use in all Revolution and Revolución de Cuba bars around the UK. You can also look forward to extensive training, opportunities to progress and a wonderful lifestyle when you join La Familia.
Browse our available positions right now and start getting excited about taking your first step on a bright new path.